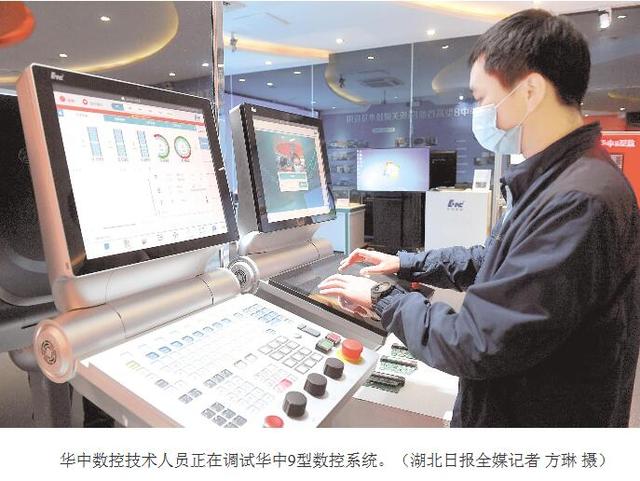 High performance CNC machine tools, manufacturing "big power heavy" indispensable sharp tools. In the face of foreign blockade, suppression and even sanctions, a group of Experts in Wuhan to the national needs for the mission, decades of hard work, developed to reach the international advanced level of high-performance NUMERICAL control system, for The Chinese machine tools installed on the "Chinese brain". The difficult breeding of a "Chinese brain" once again shows the Chinese people that key and core technologies cannot be bought or obtained. Only through hard work and independent innovation can we break through the blockade and avoid being "stuck".
This is a story of low awareness
Twelve years ago on October 23, the U.S. government announced that Wuhan Huazhong Numerical Control Co., Ltd. (hereinafter referred to as "Huazhong Numerical Control") was included in the sanctions "blacklist".
At that time, the Central China NUMERICAL control, in the field of independent high-performance numerical control has just emerged.
12 years later in September 2020, a new generation of intelligent NUMERICAL control system in Han mass production, is about to be put on the market, China machine tool numerical control system into the intelligent era!
12 years, a cycle of zodiac. A group of Chinese experts, every inch of time, concentrate on the line of code, cast a strong "Chinese brain".
Along the way, the chairman of huazhong NUMERICAL control, Huazhong University of Science and Technology (formerly known as Huazhong Institute of Technology, Huazhong University of Science and Technology, hereinafter referred to as "Huazhong University") professor Chen Jihong more heart to one –
For such key core technologies as numerical control systems, it is impossible to buy or beg. In the face of blockade, suppression, the only way out is to work hard, independent innovation, research and development of the "republic of the home equipment".
On September 18, the Ministry of Science and Technology organized the high-tech product expert acceptance group to check and acceptance CKX5680 CNC seven-axis five-linkage turning and milling compound machining machine tool for the national "863 Plan" project undertaken by Wuzhong. The leaders of the provincial department of science and technology and the municipal Bureau of Science and Technology participated in and guided the acceptance activities